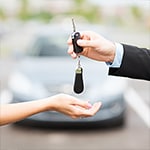 Our staff at Autobahn USA in Westborough, MA is always ready to talk about tips on how to purchase a used vehicle. Time is always a concern when somebody steps into a dealership, so it is important to have a list of things to do before you come.
Get a pre-approval and the quotes you need for a trade-in right away. This can help you figure out your budget for a down payment as well as how much you want to spend monthly on a vehicle.
Once you decide on the vehicles that you'd like to test-drive, do a little research on the safety rating and get a quote from your insurance agent. The safe for your vehicle, typically, lower your insurance rate. Your insurance rate also is determined by how old the vehicle is and other factors. Once you get to the dealership, view the vehicle history report and take your time with test driving.