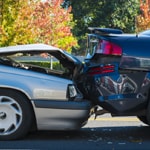 We read about different car ratings everywhere. It sounds well, but can someone tell what it means? Also, who is entrusted with determining the ranking? The rating can be a "Top Safety Pick" or a "5 star".
Any car before stepping on US roads must undergo safety testing to know the safety. It is, therefore, important to know that getting the right car will guarantee you safety during a collision and might save you from suffering severe injuries.
Only two bodies in the countries are entrusted in conducting car safety tests; NHTSA and IIHS.
NHTSA
NHTSA is a federal government agency under the department of transportation that has been in the business since 1978. They offer a star rating.
IIHS
IIHS is a non-profit movement that has a lot of expertise in the sector. Insurance companies fund their operations. Their rating and that of NHTSA vary, but their results are almost equal. They give the Top Safety Pick award to their clients.